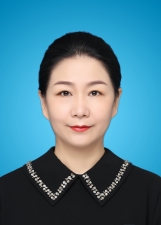 A.Prof. Xiangfen Kong, Civil Aviation University of China
孔祥芬副教授,中国民航大学
1. 近年来主持和参与的项目:
主持民航机场群智慧运营重点实验室基金(50万)"基于大数据首都机场交通流线设计与优化组织应用研究 "。
主持航空科学基金(12万)"基于大数据的航空装备使用质量相关性分析技术研究"。
2. 发表论文:
发表高水平论文20余篇,其中《大数据在航空系统的研究现状与发展趋势》于2019年3月13日被《航空学报》期刊评为优秀综述文章、2020年12月2日被《航空学报》期刊评为2016-2019年高影响力论文;《基于贝叶斯网络和共因失效的飞机电源系统可靠性分析》于2020年6月10日被《航空学报》期刊评选为2020年第5期亮点文章。
1. Projects hosted and participated in recent years:
Presided over the fund of key laboratory of intelligent operation of civil aviation airport group "Application research on traffic streamline design and optimization organization of capital airport based on big data".
Presided over the aviation science foundation "Research on correlation analysis technology of aviation equipment service quality based on big data".
2. Published papers:
More than 20 high-level papers have been published, among them, research status and development trend of big data in aviation system was rated as an excellent review article by Journal of Aeronautics on March 13, 2019, it was also rated as a high impact paper in 2016-2019 by Journal of Aeronautics On December 2, 2020. Reliability analysis of aircraft power supply system based on Bayesian network and common cause failure was selected as the highlight article in the 5th issue of 2020 by Journal of Aeronautics on June 10, 2020.